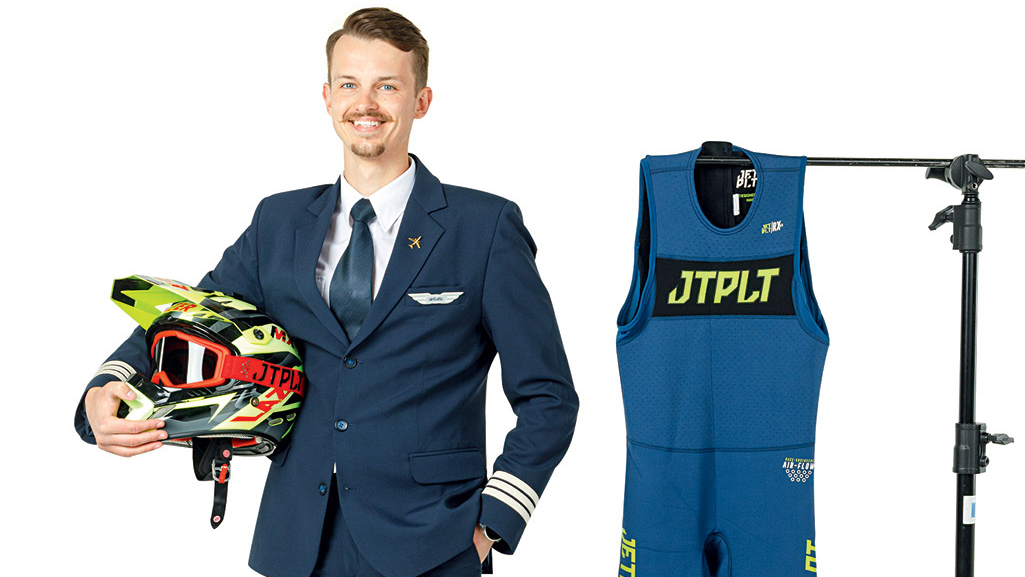 Baltic Outlook introduces you to some of the most important people at airBaltic – its flight crew members, who have some of the most interesting hobbies.
HOBBY
Rolands Fukss picked up his hobby – riding a jet-ski – from his father. 'His watercraft was parked in the garage at our home,' Rolands recalls. 'But one time, at an active leisure exhibition in Riga – which are usually held at Ķīpsala Exhibition Centre – my father approached an organisation that organises jet-ski competitions and decided to get me involved in the sport, too.'
Rolands began riding a jet-ski when he was about 13 years old, even though he hated the water back then: 'I would get very scared if my father wanted to take me out on a boat!' But at some point, that fear passed, and he's no longer scared of the water.
Rolands still takes part in jet-ski competitions. The sport is similar to motorsports in that there are both hobby and professional classes, with participants taking part in European and world-class competitions, and everyone can find the racing class that suits them best. 'I used to compete more. I competed in the Latvian, Baltic, and European championships,' says Rolands, who has been champion in his class in Latvia and the Baltics. Fourth place is the highest he achieved at the European level.
Nowadays, Rolands spends more time organising competitions and is a member of the Latvian Jet Sport Association team. This summer, Latvia will host the International Jet-Ski Championship, five rounds in total, and Rolands is on the organising team. His duties include course layout, equipment preparation, marketing duties, and more. The athletes like riding on the sea the best, because the waves are bigger, which makes it more challenging. To that end, one of the championship stages will take place in Jūrmala and another in Liepāja – both coastal cities in Latvia.
Last year, more than 50 people competing in 15 different classes took part in a single round of the championship. There are sit-down jet-skis and stand-up jet-skis, and each of these are again divided into several smaller categories, depending on engine capacity, rider age and gender. There are also separate junior and veteran classes. But, as Rolands points out, this is a family sport. If you want to spend a fun Saturday together with your family and friends, and you have a jet-ski at home, this is the sport for you.
HOW IT ALL BEGAN
As a child, Rolands never dreamed of becoming a pilot. He did, however, work as a member of the airBaltic cabin crew for two years, as did his sister Madara, who is currently Deputy Vice President for Cabin Crew at the airline.
'Eventually, I became more and more interested in the pilot profession,' Rolands explains. 'Whenever I had a moment, I'd go to the flight deck to see what the pilots were doing. At the time, though, I still didn't think I'd ever become a pilot myself. But when airBaltic founded its Pilot Academy, I knew I had to be there. I'm one of the academy's very first graduates.'
The training started in 2018 and lasted for two years. 'Shortly before the pandemic hit, I was flying Dash Q400 aircraft, but I had only flown 20 hours when flights were suspended and I lost my job,' Rolands remembers.
As he wondered what to do next, Rolands understood that he wanted to become a flight instructor, and so he used the pandemic period to requalify as an instructor. Today, he is both a theory and flight instructor at the airBaltic Pilot Academy. And when the company began rehiring pilots after the pandemic, Rolands responded and now also flies Airbus A220-300 aircraft professionally.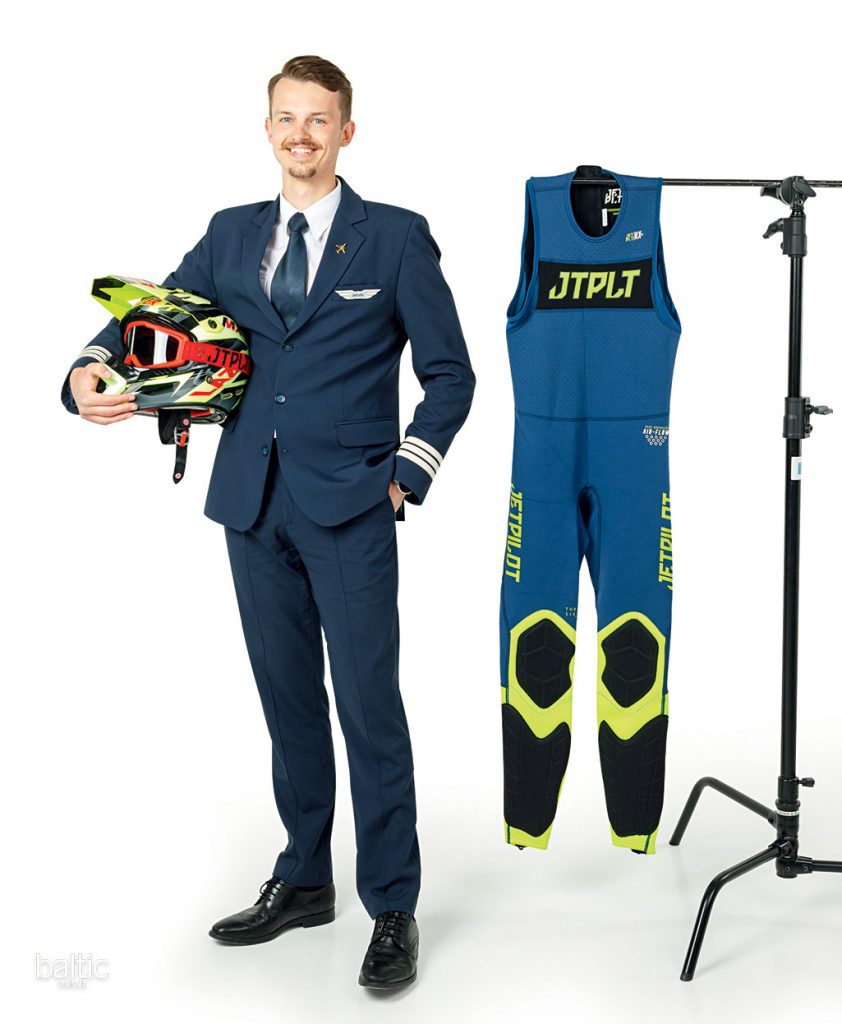 Words by Ilze Pole
Photo by Dmitrijs Suļžics (F64)