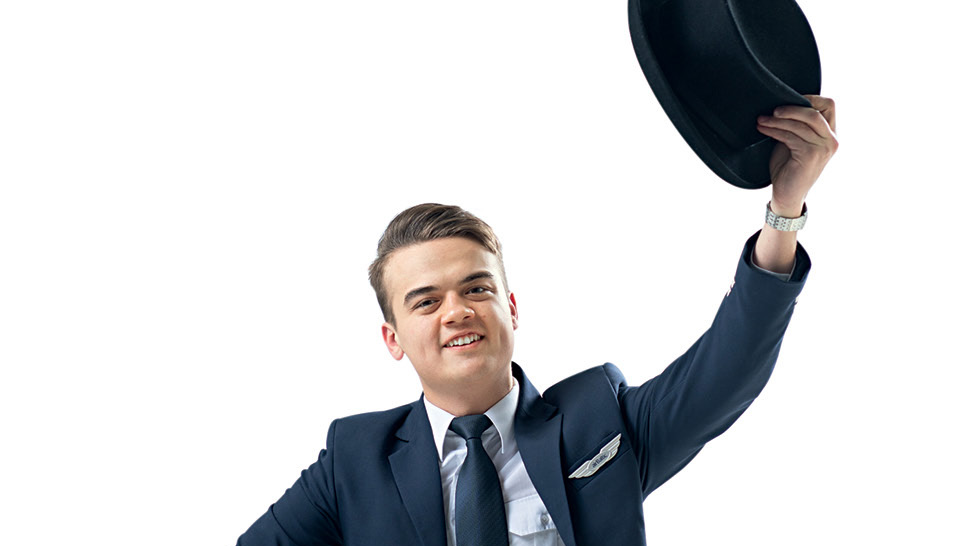 Baltic Outlook introduces you to some of the most important people at airBaltic – its flight crew members, who have some of the most interesting hobbies.
HOBBY
Māris joined a folk dance group already at a very early age. Folk dancing is a big part of Latvian cultural heritage and also a highlight of the Latvian Song and Dance Festival, attracting tens of thousands of participants. Māris took part in the well-known festival as a member of the Vizbulīte youth dance group from the town of Sigulda. His mother also dances – originally in Vizbulīte, but now in the middle-generation dance group Zeperi.
Māris met his girlfriend through dancing, and many of his closest friends are from the dance group as well. Rehearsals take place twice a week, and they have performances at least once a month. The group also participates in festivals and competitions abroad.
Attendance at dance rehearsals is strict. There's a popular saying among dance-group directors that you can only miss a rehearsal for your own funeral or your own wedding. So, when asked how he manages to juggle his flight schedule and rehearsals, Māris laughs and admits that it's certainly challenging at the moment, but the director and other members of the dance group are understanding. 'I'm trying to take rehearsals and performances into account as much as possible when planning my work schedule,' he says. 'So far, I'm still managing to combine the two, and I hope I can continue to do so.'
Māris appreciates dancing as a completely different environment in which he can free his mind, leave the tiredness of the day behind, and reenergise. 'The people I meet at rehearsals are also important. We celebrate birthdays and other events together, and this sense of togetherness gives me great satisfaction. My father says his church is in the forest; he loves being amongst the wilderness, and that's where he draws energy. For me, it's dance and dancing.'
'Dancing is not an individual sport,' Māris continues. 'We're eight, 12, or even 16 couples on stage at one time – and a couple tens of thousands of dancers dancing in unison at a Song and Dance Festival – so the ability to work together is very important. On an airplane we're also a team of pilots and flight attendants, so that ability to work together and build team spirit is very useful.'
HOW IT ALL BEGAN In childhood, Māris loved flying as a passenger on airplanes, but he never imagined one day flying as his job. He loved the stage – dancing and theatre – but he didn't consider that as a profession, either. When he began thinking seriously about careers, he attended an education fair in Riga and learned that airBaltic had founded its Pilot Academy and one could become a pilot right here in Latvia. That hit him like a bolt of lightning, and Māris realised that he, too, could get into aviation. He also excelled at physics, maths, and biology at school.
'So I began taking more of an interest in the profession, and the more I learned, the more it fascinated me,' Māris says. 'Now that I'm finally working as a pilot, I'm even more happy with my choice with every passing day. Because I've finally reached my goal.'
Māris applied to the Pilot Academy in the spring of 2019. His parents supported his decision, but he thinks he didn't really believe it himself that he would be accepted. Once he got to the last round of the application process, however, the conversations took on a completely different character: 'We began seriously discussing the financial aspect. I'm glad that the airline offered options to finance expenses of the education.'
The pandemic left its mark, of course, and the training took twice as long as planned. However, while waiting for permission to resume flight training, airBaltic offered Māris the opportunity to become a flight coordinator. He did so and worked at the airport all of last winter, thus gaining additional experience. Since mid-October, Māris has been on the flight deck. He still has a lot to learn from his more experienced colleagues, but he repeats that his choice to become a pilot was the right one.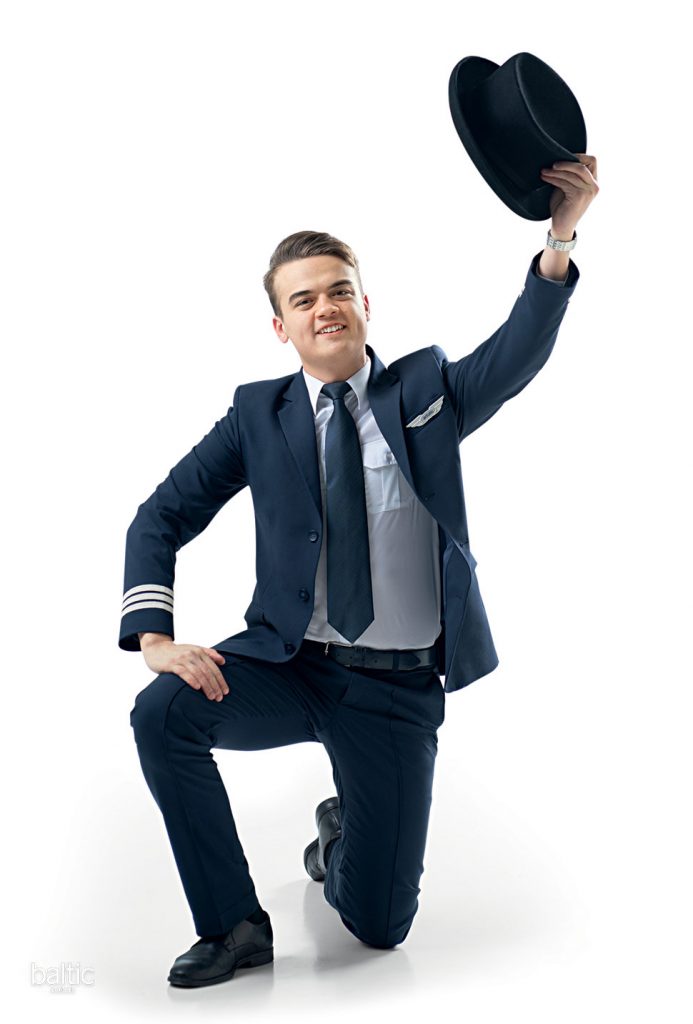 Photo by Mārtiņš Zilgalvis (F64)
Māris Maikls Mitrevics, First Officer on Airbus A220-300 aircraft, from Latvia
Words by Ilze Pole