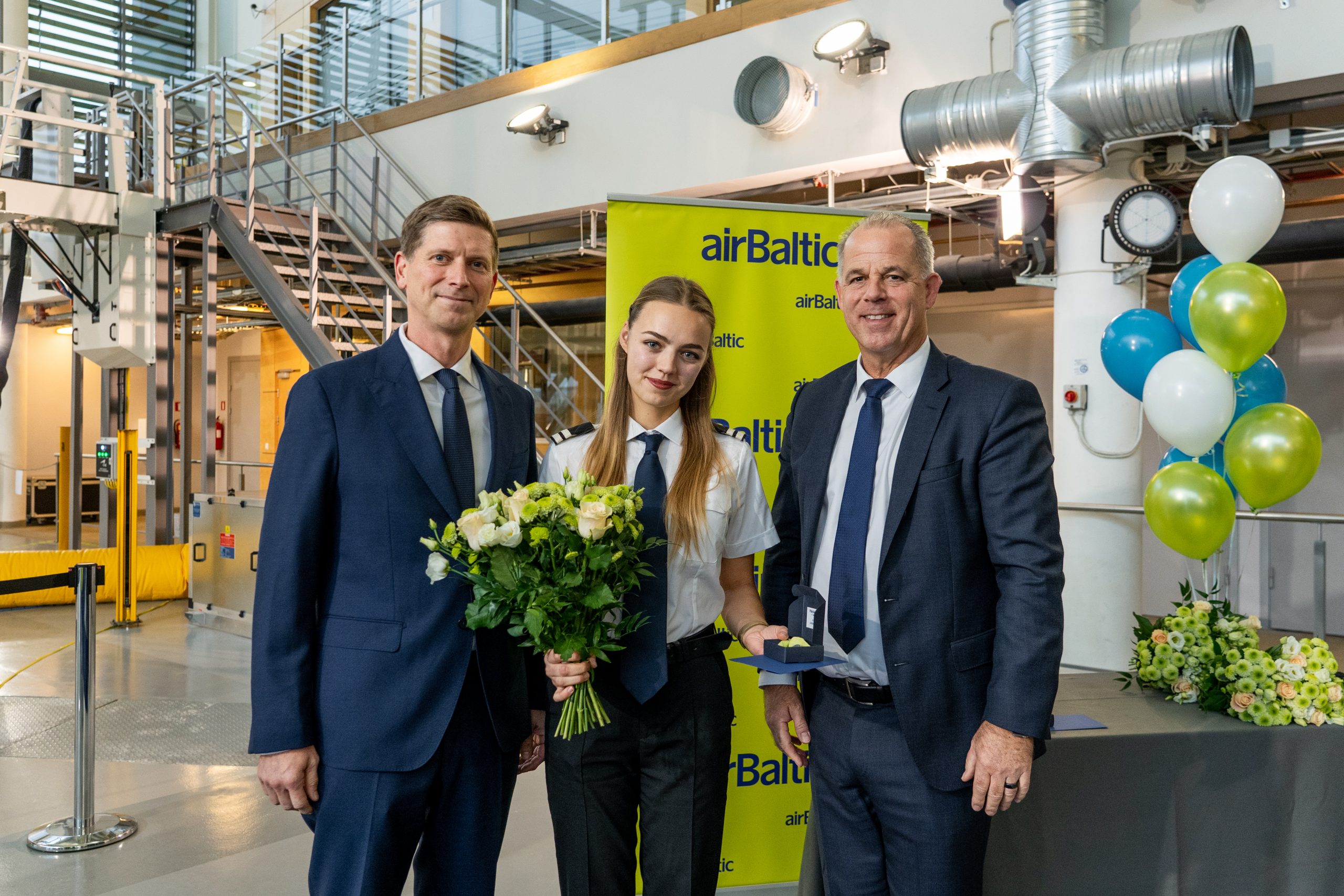 November 7, 2023
The Latvian national airline, airBaltic, announces that the number of employees at the company has exceeded 2 500, reaching the all-time highest count since the founding of the airline in 1995. The newest member of the airBaltic team will be a First Officer on an Airbus A220-300 aircraft, who is a graduate of the airBaltic Pilot Academy.
Martin Gauss, President and CEO of airBaltic: "Reaching the milestone of 2 500 employees at airBaltic is another significant achievement we've accomplished together this year. In just one year, we have hired over 500 professionals from various countries, and we aim for even more in the near future. With this accomplishment, we are proving our position as one of the leading employers in Latvia and further demonstrating our commitment to maintain our growth."
The airline currently offers 20 open positions to attract over 60 new talents. For several years airBaltic has been consistently recognized as the Top Employer in various nationwide and worldwide surveys. To find out more about job opportunities at airBaltic, please visit https://careers.airbaltic.com.
airBaltic operates more than 100 routes from Riga, Tallinn, Vilnius and Tampere, offering connections to a wide range of destinations in the airline's route network in Europe, the Middle East, North Africa and Caucasus region. A complete schedule of airBaltic flights and tickets are available on the company's homepage at www.airbaltic.com
airBaltic in brief:
airBaltic (Air Baltic Corporation AS) is a joint stock company that was established in 1995. Its primary shareholder is the Latvian state, which holds 97.97% of the stock, while the rest of the shareholders hold 2.03%. airBaltic offers connections to more than 70 destinations in Europe, the Middle East, North Africa and Caucasus region. Over the last 28 years airBaltic has developed as a strong and internationally respected airline, which employs more than 2 500 employees. The airBaltic fleet consists of 44 Airbus A220-300 aircraft, making it one of the youngest fleets in Europe. The airline has received several international awards for excellence, innovative services and significant achievements. Skytrax has awarded airBaltic two years in a row as the best airline in its region. Additionally, in 2022, the International Air Transport Association (IATA) awarded airBaltic the Diversity and Inclusion Team Award. In 2023 the airline received the APEX Passenger Choice Award of Best Cabin Service in Europe.