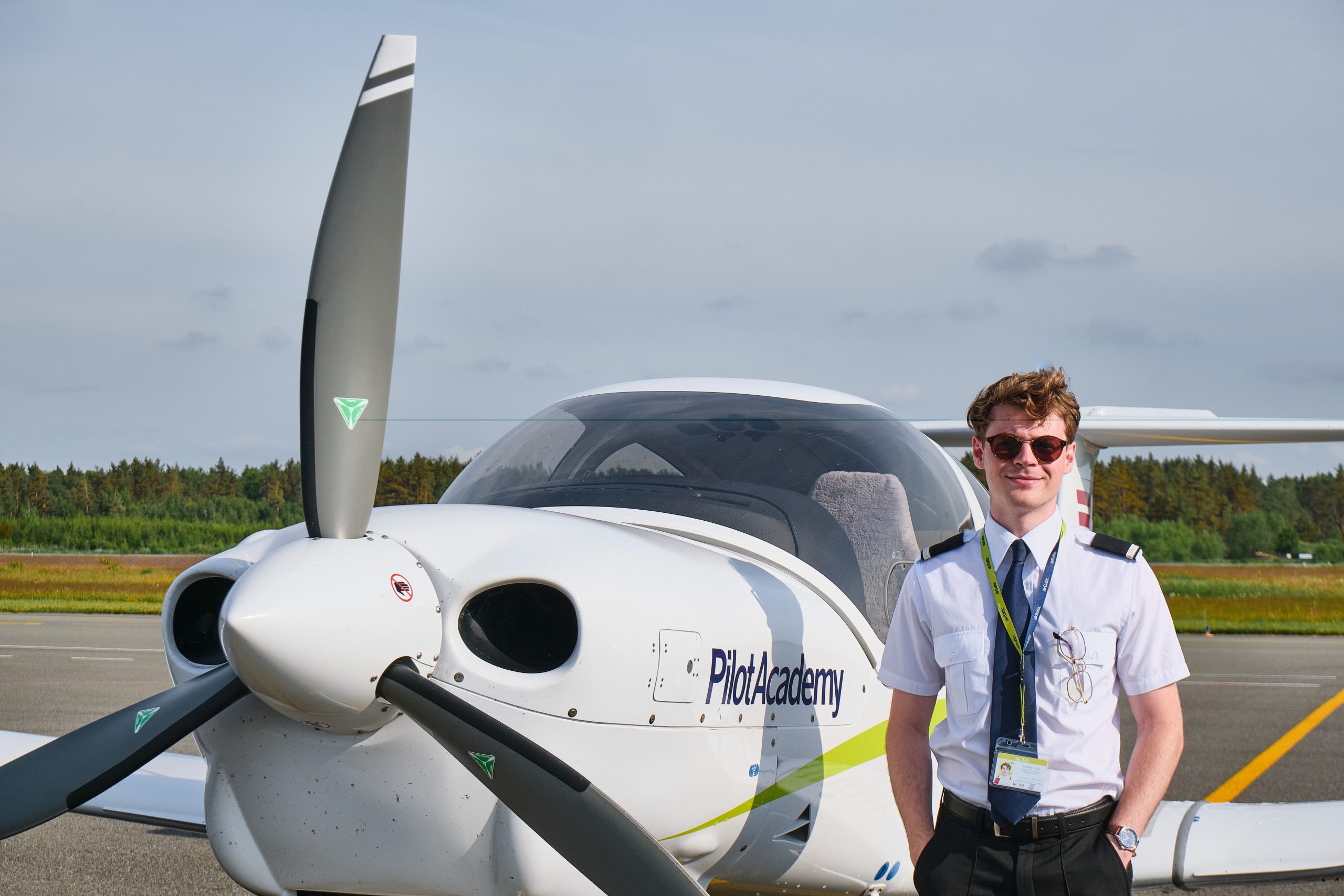 My name is Jonathan Houët, I have dual French and British nationality and I am currently a student at the airBaltic Pilot Academy.
At the age of 15 , following a week of work experience at my local flying club, I signed up for flying lessons where I subsequently gained my LAPL and PPL licenses.

I have always been passionate about aviation and becoming a professional pilot has been my goal ever since I can remember. After my studies and gaining the chartered accountant qualification in the UK, I am now halfway through my Commercial Pilot Licence course with airBaltic Pilot Academy and enjoying every minute of it!

Following a tough selection process, I have been selected to take part in the "Tour Aérien des Jeunes Pilotes" (Young Pilot Aviation Tour of France). It's a two week Tour of France by plane and has been organized every two years since 1953. Roughly 40 young pilots take part in this event and each of us will be flying our own plane. My flying club, the CPAC, located in the Paris region, will lend me a Diamond 40 for the duration of the Tour. We will be flying approximately 30 hours during the event, learning new skills and perfecting existing ones.

We will be acting as ambassadors for aviation whilst travelling to multiple airshows, fly-ins and military bases across France and will share our passion for aviation with the general public. The aim of the Tour is to promote aviation, encourage vocations in this industry and shed light on the environmental efforts made such as the use of greener aircrafts and the development of bio-fuels and electric planes.

There is also a sporting aspect as we will be competing against each other through different exercises such as navigation rallies, aerobatic flying, precision flying and theoretical tests to name a few.

Above all, the Tour promotes values such as surpassing oneself, discipline, sharing and
volunteering !
My participation in the Tour is also made possible thanks to airBaltic Pilot Academy. The school has kindly given me time off to prepare and participate in this fantastic event. I will be proud to represent the Pilot Academy during the Tour !"
You can follow my journey on Instagram : @jon.tajp22 !
If it possible you are welcome to donate any amount to make this journey realizable: https://www.leetchi.com/en/c/we4bWynY
See you in the skies !