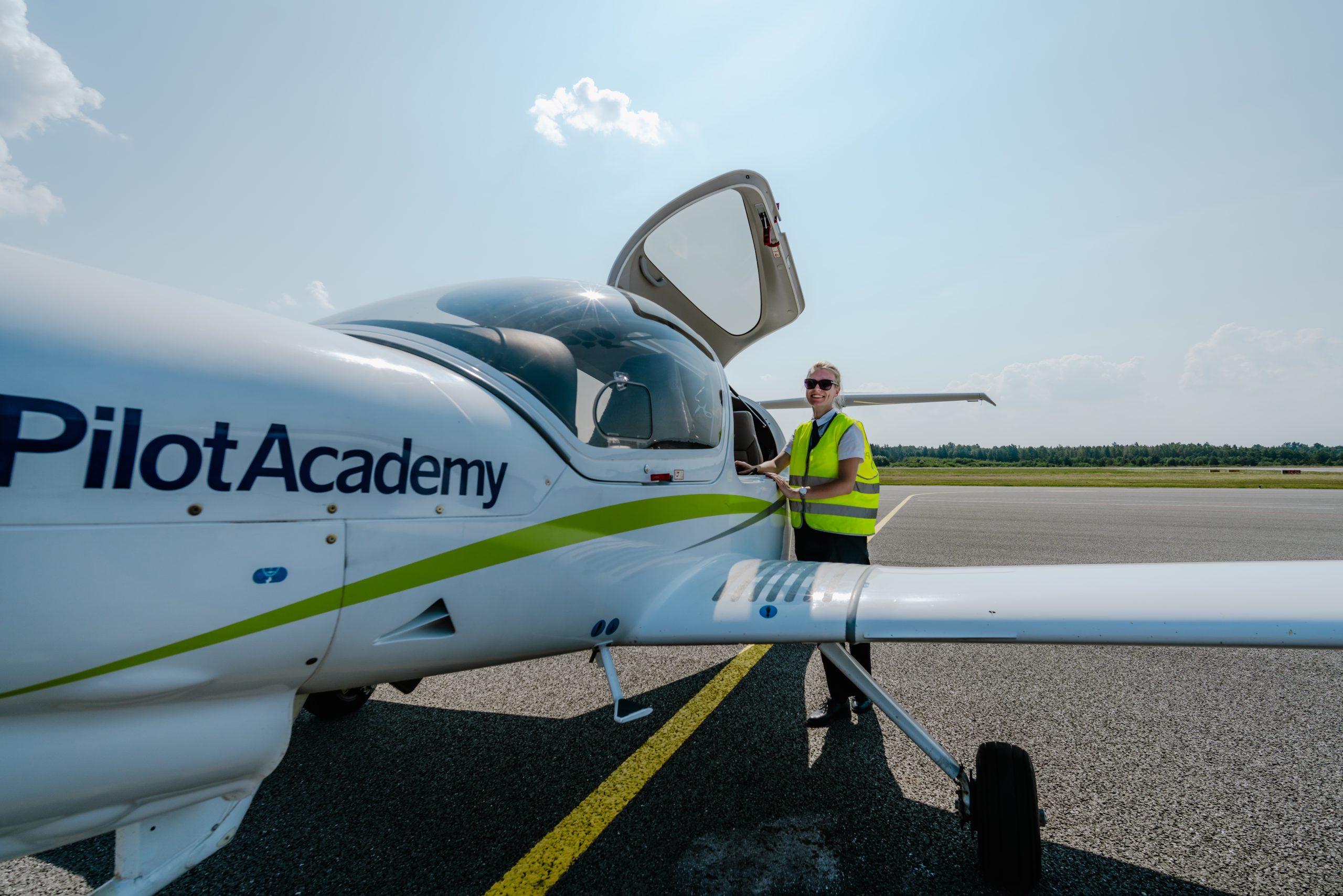 22.04.2022
airBaltic Pilot Academy announces that it has improved the payment structure for its commercial pilot study program. As of now, after successfully passing company's assessment, airBaltic will finance a significant part of the studies.
Pauls Cālītis, airBaltic Chief Operations Officer: "The relatively high cost of studies was a significant obstacle for aspiring young students to join the airBaltic Pilot Academy to become future airline pilots. This new system demonstrates airBaltic's commitment to Pilot Academy and will enable more students to reach their dream of becoming a pilot."
Students of the airBaltic Pilot Academy will now have to cover the costs of studies until obtaining a private pilot licence level, costing approximately EUR 15 000. After passing airBaltic pilot assessment and becoming an employee of the company, the airline will provide financing for the rest of the studies.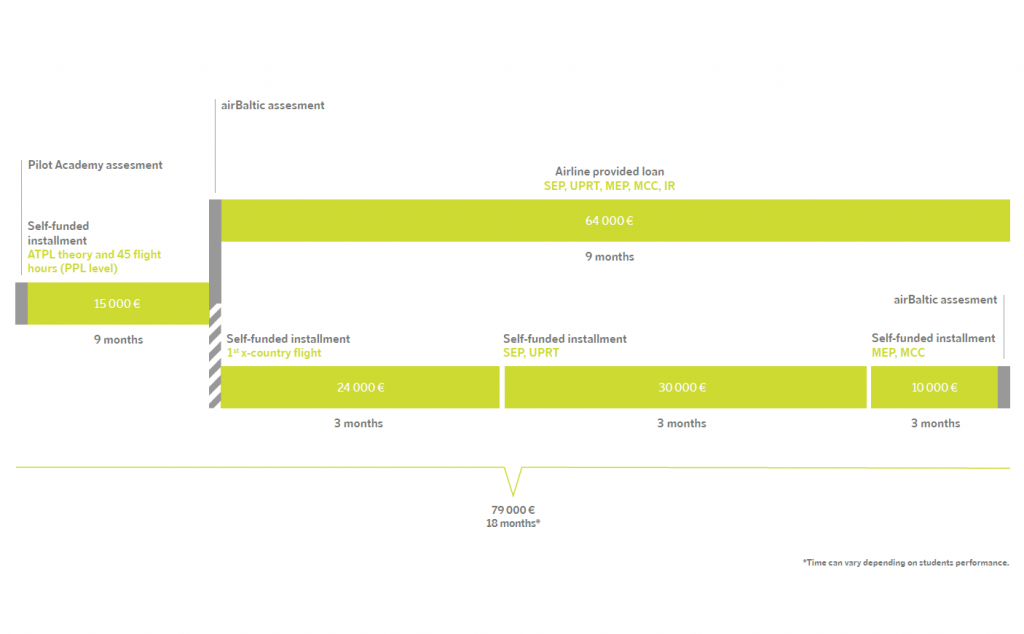 Overall, there are now 90 active students at airBaltic Pilot Academy. Most of the students are from Baltic countries, however, there are students also from other EU countries such as Germany, France, Finland, Spain and Italy among others. More than 10% of airBaltic Pilot Academy students are female.
airBaltic in brief:
airBaltic (Air Baltic Corporation AS) connects the Baltic region with over 70 destinations in Europe, the Middle East, and the CIS. Over the last 25 years airBaltic has developed as a strong, profitable and internationally respected airline. airBaltic is by far the best known international brand of Latvia and responsible for more than 2.5% of the Latvian GDP. airBaltic operates 33 Airbus A220-300 aircraft. airBaltic has received numerous international awards for excellence and innovative services. Skytrax has awarded Latvian airline airBaltic a five–star COVID-19 safety rating. In addition, airBaltic is one of theTop twenty airlines for COVID-19 compliance by the safety, product, and COVID-19 rating agency Airlineratings.com. In 2018 and 2019 airBaltic received the ATW Airline Industry Achievement Award as theMarket Leader of the Year. In addition, in 2019 airBaltic received Sector Leadership Award by Airline Business. airBaltic is a joint stock company that was established in 1995. Its primary shareholder is the Latvian state, which holds 97.03% of the stock, while the rest of the shareholders hold 2.97%.
Aviation industry indirectly provides close to 30 000 jobs in Latvia, while millions of people transfer through Riga, yet many more arrive to Latvia. Each year foreign tourists spend more than EUR 750 million in Latvia. Find out more: https://blog.airbaltic.com/airbaltic-an-asset-for-the-national-economy-of-latvia/.
airBalticTraining, a subsidiary of airBaltic, is a training facility offering a wide range of aviation training services in its modern and purpose-built training centre in Riga, Latvia. It was established in 2010 and since then each year provides training to approximately 3 000 professionals from across the world – more than 1 500 pilots, almost 1 000 cabin crew members and several hundred of ground handlers, cargo agents, security personnel and others.