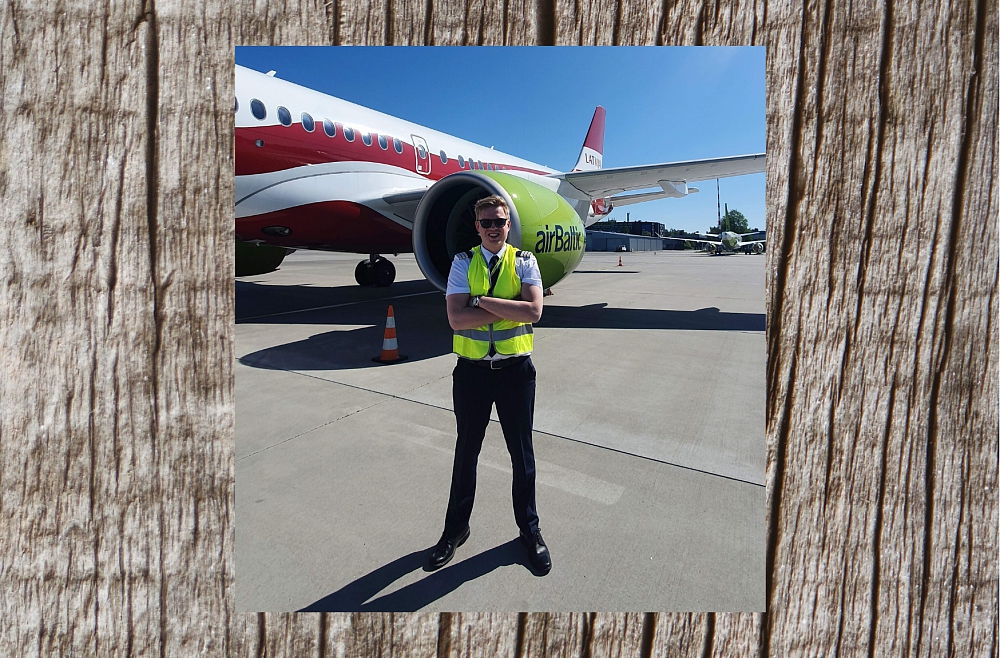 It wouldn't be difficult for everyone would do it. Thus, motivated by himself, the Monopols guest achieved his dream – to become an aircraft pilot.
A conversation with Pilot Academy graduate, airBaltic pilot Kaspars Paršinovs about big planes and a big future.
Kaspars came from Balvi, where he also paid off his debts in time – initially, he studied at Balvu elementary school, later at Balvu Valsts ģimnāzija. Kaspar's study path took him to Riga, where he studied transport engineering at Rīgas Technical University, also obtaining a master's degree.
After graduation, Kaspars tried job opportunities corresponding to his studies. However, the dream of a profession, in any shape or form, is still Kasparus's name, and from there, Kaspars will go to the "airBaltic" pilot academy, and for some time, his everyday life will be on fire – piloting an aircraft.
Outside work, Kaspars likes to cook and play sports – hockey and football. Music is also close to Kaspar's heart, he is passionate about playing the guitar, and sometimes he plays in a music group with his friends.
As the relatives admit, there is nothing that Kaspars could not or would not learn to influence!