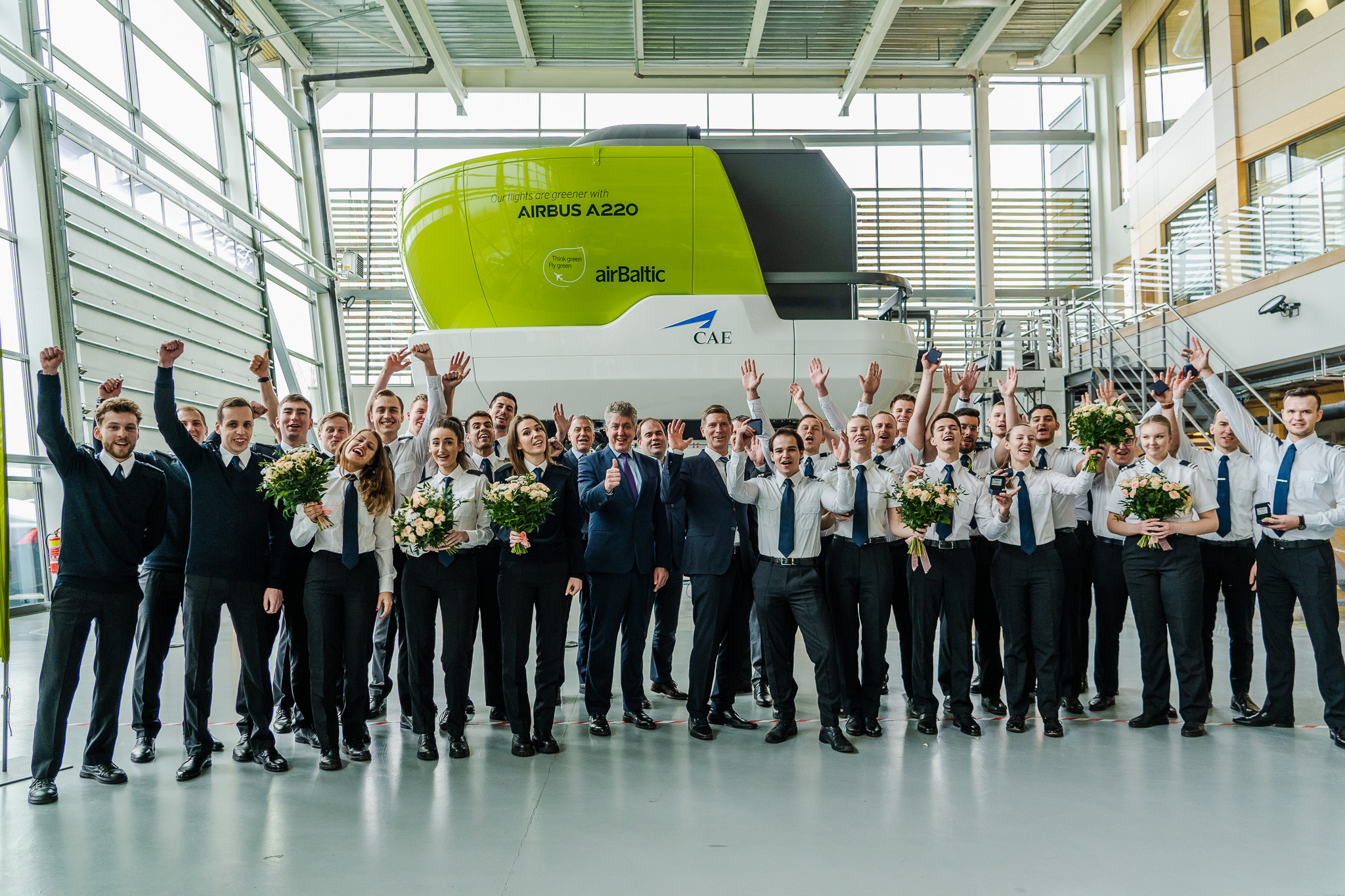 14.11.2022
On November 14, 2022, 13 students graduated from the Latvian national airline's airBaltic Pilot Academy, receiving a commercial pilot license upon completion of the full-time airline transport pilot program. In addition, already the 16th group of 15 students began their professional pilot studies.
Pauls Cālītis, airBaltic Chief Operations Officer: "We are proud of the most recent graduates of the Pilot Academy. In order to join the team of airBaltic very soon, some of them will start further training this month. It is a delight to see not only men, but also women, amongst the graduates, which confirms that the pilot profession and the studies at the Academy are on a continuously growing demand, regardless of gender.
"Moreover, highly-trained personnel is one of the key factors of successful operations at any airline. We also congratulate the young and determined students of the 16th group, who started their studies today," Cālītis added.
Graduates of the 15th group represent countries such as Estonia, Finland, France, Germany, Latvia, Lithuania and Spain. The gender division is three women and 10 men. The 16th group represents Austria, Estonia, France, Germany, Latvia, Lithuania and Spain, and the gender division is three women and 12 men.
There are 71 active students at the airBaltic Pilot Academy at the moment. Most of them are from Baltic countries, however, there are students also from other EU countries such as Germany, France, Finland, Spain and Italy among others. Overall, more than 10% of airBaltic Pilot Academy students are female. As for now, 65 students, after graduating, have joined airBaltic.
Since May 2022, airBaltic Pilot Academy has improved the payment structure for its commercial pilot study program. As of now, after successfully passing the company's assessment, airBaltic will finance a significant part of the studies.
Students of the airBaltic Pilot Academy will now have to cover the costs of studies until obtaining a private pilot license level, costing approximately EUR 15 000. After passing airBaltic pilot assessment and becoming an employee of the company, the airline will provide financing for the rest of the studies.
More information about the Pilot Academy: www.pilotacademy.com.